Doug Hambel's fiber optic video camera inspection ensures we make the correct diagnosis and offer the best solutions.
Diagnosing plumbing problems requires efficient and oftentimes quick diagnosis to stop serious plumbing issues.
Our Fiber Optic Video Inspection service allows us video inspection of your home's pipes, drains, and sewer line to quickly find the cause of plumbing issues and develop smarter solutions.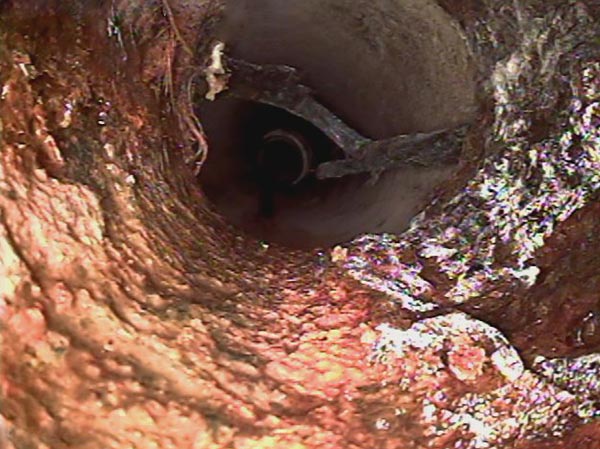 Video inspection gives your plumber exactly the knowledge needed to recommend the right services based on your needs and budget
Before the development of fiber optic camera technology, the inside of pipes were inaccessible without causing significant damage to a property and it's plumbing. The use of camera inspections allows us to accurately visualize the interior of every pipe and drain to determine the most accurate reason for your plumbing problem.
Finding clog and broken pipe locations via video inspection helps determine whether an option such as hydro-jetting or complete repiping will be better for your home over the long term.
Our plumbers provide you with a flash drive containing the inspection results so you can keep this valuable information for your own future reference. This allows you to see the condition of your pipes and the repairs needed.
It also provides a record that you can provide to potential buyers of your home to prove the condition of your plumbing. Having this information may also help you receive compensation for repairs, based on your homeowner's insurance.