We understand the stress having a broken sewer line or water line causes, that's why at Doug Hambel's Plumbing, we provide effective solutions for all emergencies and minor headaches alike.
Your peace of mind regarding your pipes and sewer lines depends on them working as they ought to. Sewer lines provide for the exiting of waste products from the home, while water lines deliver water to the home.
The plumbing system, both water and sewer, in your home is full of fixtures, fittings and appliances. All of these can cause potential problems, some serious. Problems like sewer backups, clogged lines, damaged pipes, as well as, issues with leaks, high water pressure and low water pressure.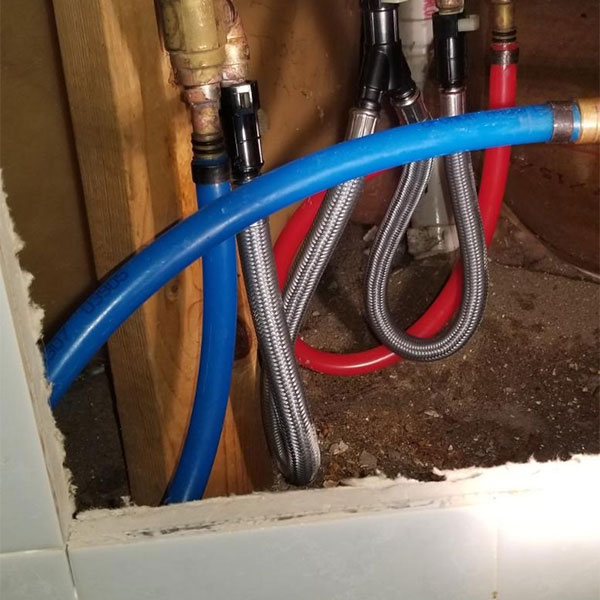 At Doug Hambel's Plumbing, we perform a variety of preventative and restorative measures for both your water and sewer pipes, including whole house re-piping
Water pipes are often made from a variety of materials including PVC, polyethylene or copper. They deliver potable water from the street or well to all areas of your home for use in the kitchen, bath, laundry, and outside irrigation. Oftentimes, these pipes are buried in the slabs of homes, in the walls and consist of joints, valves and fittings which can lead to leaks.
Most sewer pipes are generally made of PVC piping or cast iron piping in older homes. They provide for the exiting of wastewater materials from kitchens, baths, and laundries to a sanitary sewer or a septic tank system. These pipes have joints and fittings that over time become damaged and leak. Sewer leaks lead to unpleasant odors and unsanitary messes.