When you rely on Doug Hambel's Plumbing for water heater repair or replacement, you can expect honest service from a skilled and trustworthy professional.
We install and replace many types of water heaters and strive for prompt service to restore your hot water as quickly as possible.
If a replacement water heater is necessary, our trained and trusted plumbers will help you determine which type of water heater is right for your home and budget. We take into consideration your family's specific water heating needs and expectation of energy usage in your home.
We check for warranty information as well and guide you to the best product for your needs at the best price possible with the least amount of stress.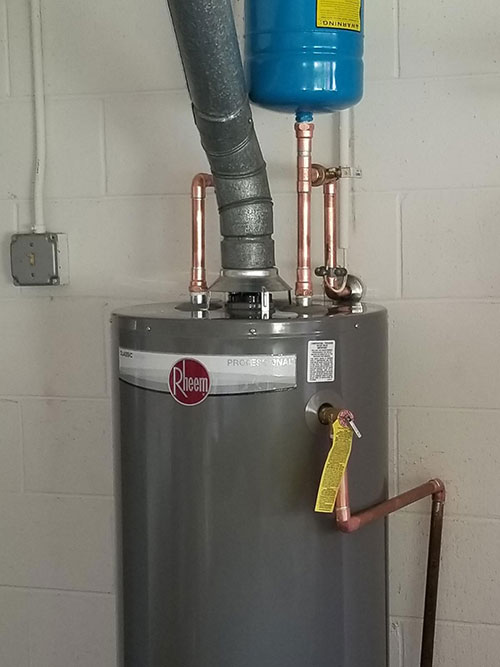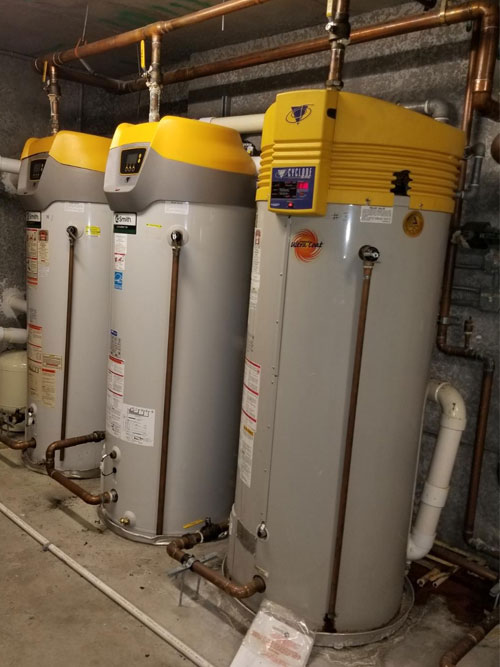 Conventional
Conventional water heaters store water in a tank and are available in a variety of gallon capacities to suit your needs.
Either electric or gas energy is required to maintain water temperature until water is pulled through the pipe by turning on a faucet.
Tankless
A tankless water heater is considered a more energy efficient heater because they heat water only as needed.
The heater goes to on only when the tap is turned on. A tankless water heater usually requires less space with some even hanging on the wall.
Hybrid
A hybrid water heater combines conventional tank storage with a heat pump that extracts heat from the air and uses it to help heat the water.
A hybrid water heater uses existing water and electrical connections and can reduce water heating costs by almost 60 percent.
Please call for detailed information to determine which type of heater will work best in your application.