Doug Hambel's Plumbing has been providing plumbing and drain services in Brevard County since 1988.
Whether it's a clogged underground pipe or bathroom drain, we understand the importance of fixing these problems quickly and professionally. Our technicians will keep you well informed during the repair process and not consider our job complete until you are completely satisfied.
When we have finished your repair, we will recommend maintenance products and provide tips for keeping your drains flowing freely to help prevent future problems in your home or business.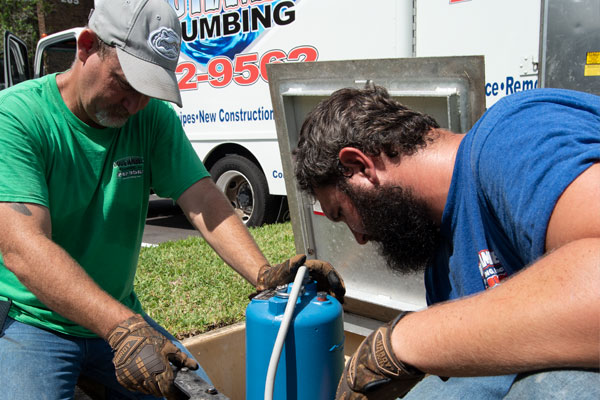 Specializing in Home & Business Plumbing Services
Kitchen Drain Repair
All kitchen drains clog over time.
They run slower as fats and detergents build up on the inner walls of the pipes which can eventually cause a blockage.
Shower and Sink Drain Repair
Shower, tub and bath sink drains present their own challenges.
The clog culprit is usually hair and soap buildup in the trap or drainpipe.
Toilet Drain Repair
Toilet drains are sometimes overwhelmed with toilet paper, feminine products, and even the occasional kid's toy.
We also do commercial floor drain work and clear stoppages in restaurants and other businesses alike.